What's that coming over the hill?
No it's not a monster, it's our first transmitter and relay station on Morefield Hill. We are still working on making it rigid but it's a great start and the weather has been fantastic too, not what we expected. Brace yourselves for the big anouncement when the transmitter is switched on.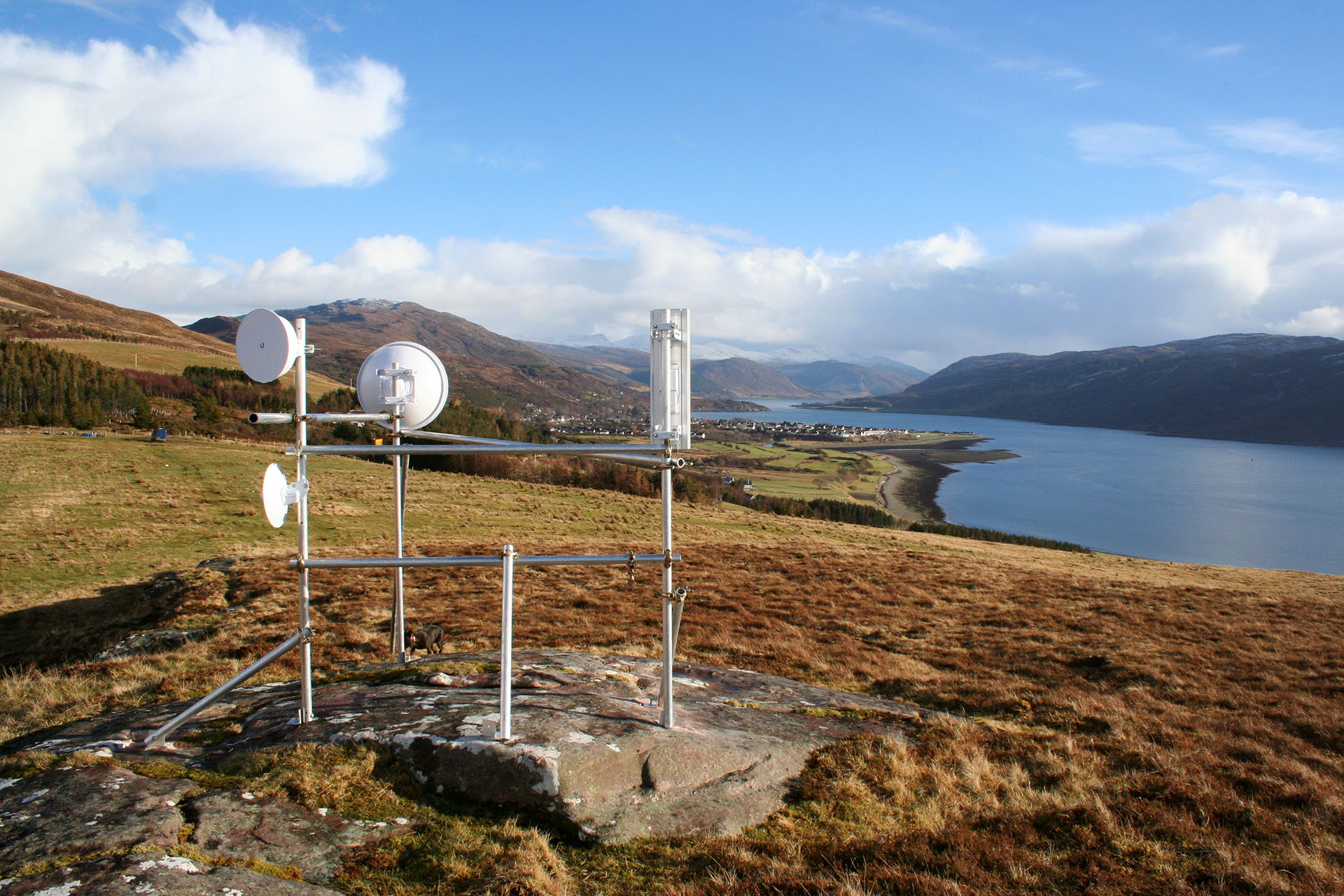 Customer Premesis Equipment Revealed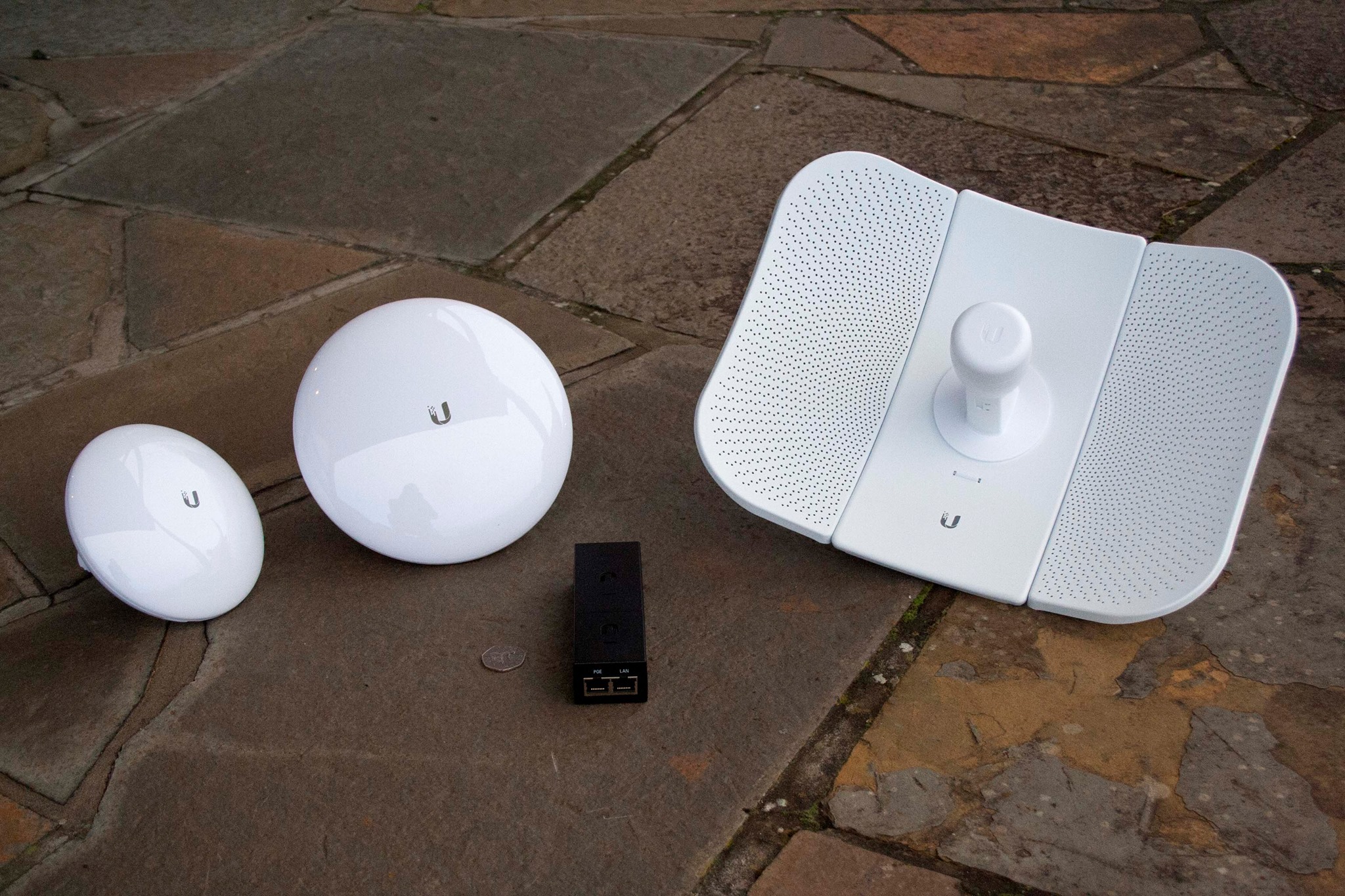 Here we have the CPE for most of our customers, one of the 3 white dishes will go on the outside of your house. Which one it will be will depend on your distance from our transmitter and your angle to the transmitters antenna. The wee black one will provide wifi access for all the devices in your home, and the 50p is for scale only.
The First Dishes Go Up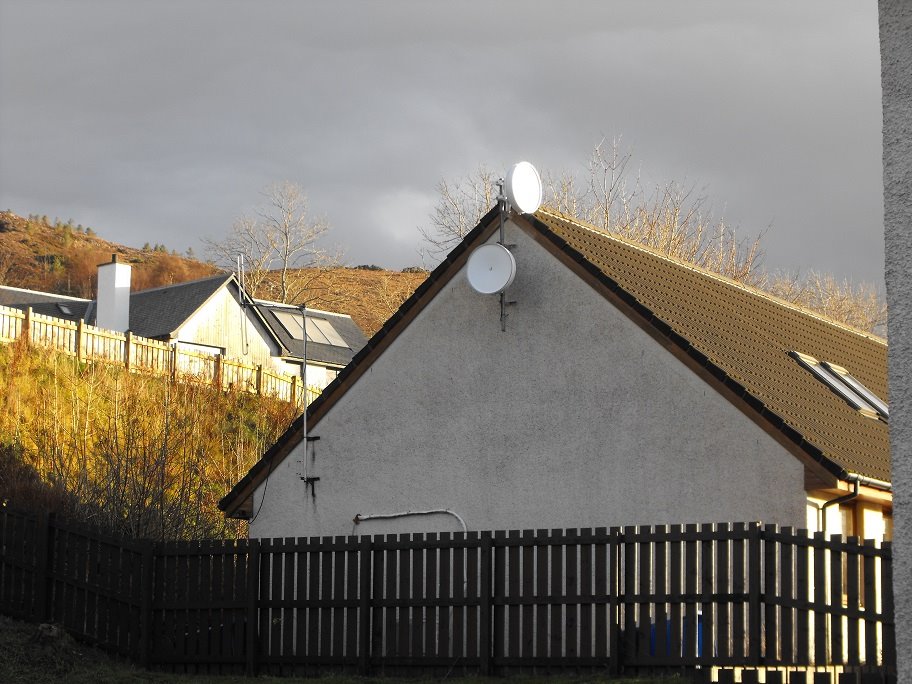 As you can see from the picture we have, at last, managed to start installing our network equipment on the Radio Station building and, after a multitude of site surveys and negotiation with landowners, we have our final locations for the Lochbroom Transmitters at Morefield Brae, above Altnaharry, and Leckmelm. They are being assembled indoors and will then be disassembled and reassembled in their final locations.
what we offer
Highland Community Broadband provides a Superfast WISP (Wireless Internet Service Provider) Service to a large area of the north west coast of Scotland. We are a community oriented company, founded by the community for the good of everyone. For more information about who were are click here.