Our Ethos
HCB was formed as a Community Interest Company by three like-minded individuals who care passionately about this community and want to show that we can provide Wireless Broadband so that we continue to thrive and succeed as a community.

Our goal is to bring quality high speed internet to EVERYONE in the area, not just Ullapool. Many outlying areas have been told that they will never receive decent broadband, or at least it is many years away. We feel this is not good enough.

Obviously our financials are a concern to us, we are not naïve, but as long as we have the funding available our focus is much more on providing what we see as a vital service to everyone. Sure the three of us would love to make a wage out of this, but we are currently putting three months of work for free because we all believe in this project.

We will provide a tangible service as a return on your funding, and 100% of your donation will be used to provide service to you and the community.

We realise that not everyone can afford to contribute the cost of installation and a years' service in advance, but if you can afford this, we would ask you to look at your neighbours and the wider community and know that by subscribing now you will enable them to join in the future.

In addition to improved digital connectivity in remote and rural communities, we envisage the following outcomes:

1. The relocation and retention of families to the area to ensure the continuing operation of the local primary schools as improved Broadband allows greater employment opportunities in remote areas.
2. Improved access to educational opportunities e.g. research for school & college assignments, as well as distance learning opportunities.
3. The restoration of disused crofts and abandoned buildings to re-create a vibrant and thriving viable community around the area as Broadband access is now considered the fourth utility.
4. The ability of Crofters to download and submit documents to the Crofting Commission and improve their incomes via home based small business.
5. On the job training on network design and construction for community members during the planning, building and operation phases of the network.
6. Greater equality for the rural population as the movement of essential services online e.g. Government, Banking and Utilities increase with cost penalties for those unable to access.



Who are we?
Nick Lampen
Director
Nick Lampen obtained an MSc in 2000 studying Business Management and Strategic Information Systems at the University of Bath and subsequently worked in Online Marketing. Since 2004 he has run his own web based retail business and currently lives in Badcaul.

Nick performs all the tasks associated with running the front end of HCB both Kim and Duncan are glad to have him to do all the "bloody paperwork"
Kim Tunsley
Director
Kim Tunsley has been in the engineering, electronics and automated control system industries for many years. Working in supervisory positions worldwide for various multinational companies in the medical, food, explosives and subsea industries.

Kim will look after deploying the network and managing all hardware involved, his and Duncan's duties overlap to some degree as they both must work closely to achieve a balanced network infrastructure.
Phil Wild
Director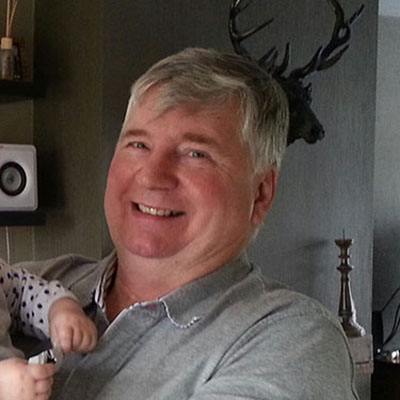 Phil Wild graduated in Physics in 1972 and went on to do research in Cosmic Ray Physics obtaining a PhD in 1975. He then went into secondary school teaching and developed Physics, Science, Technology and IT curricula in a new school on Gloucestershire. He moved to Science Teacher Training in 1988 at Loughborough University, where he also researched the use of IT in education management. He was Head of the Education Department at Loughborough University from 1996 until early retirement in 2002 when he took over part of the croft at Badbea, Dundonnell from his late wife's mother.

He is now working on the regeneration of historic woodland, growing crops in two hydroponics greenhouses, helping friends keep their IT working (will be easier with the new broadband!) and being retired.